Toen de Japanse componist en musicus Ryuichi Sakamoto in 2014 hoorde dat hij ernstig ziek was, besloot hij dat hij meer muziek wilde maken. Hij liet zich daarbij inspireren door zijn grote bezorgdheid over de stand van de natuur en het milieu.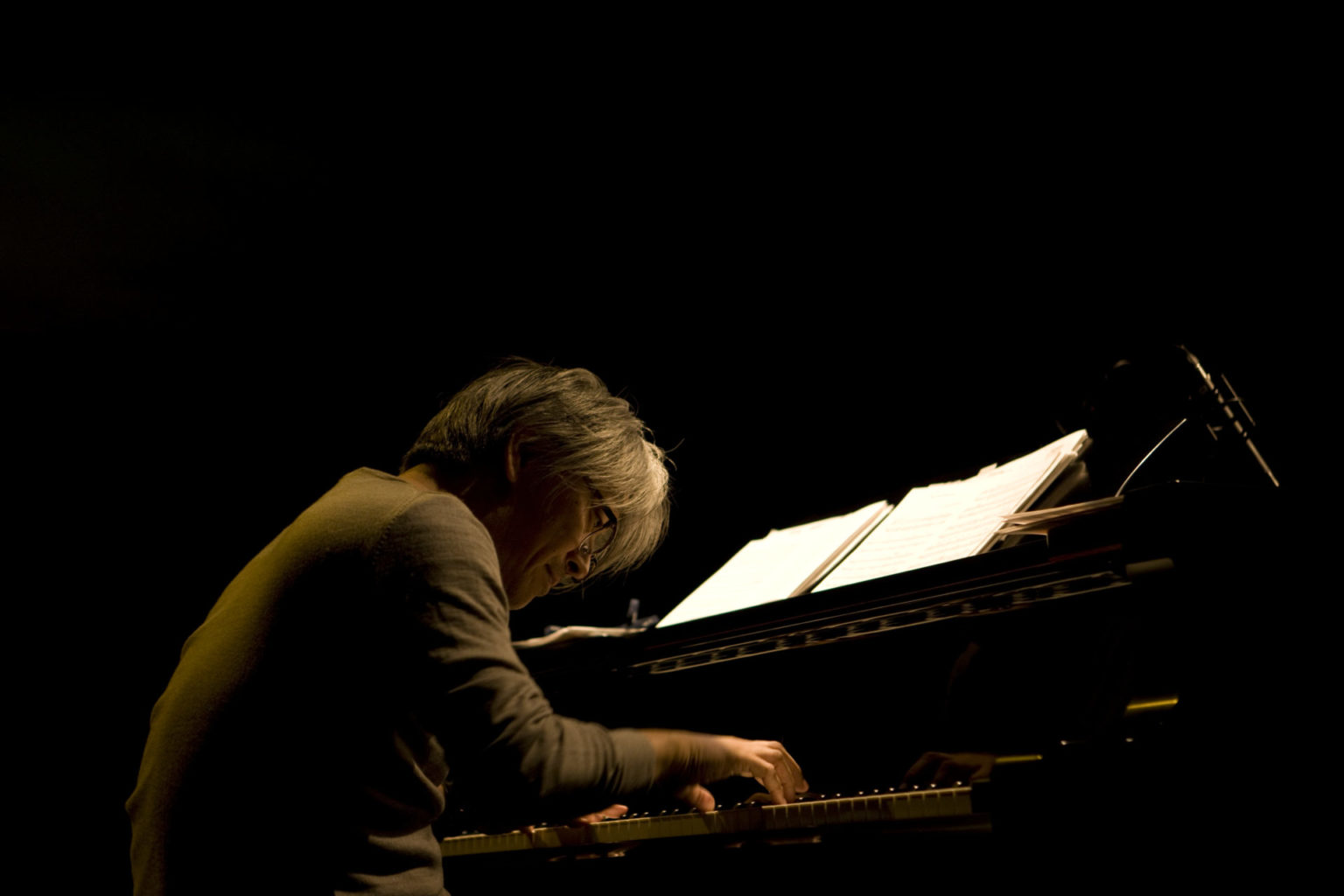 Ryuichi Sakamoto is een van de belangrijkste kunstenaars van onze tijd. Zijn succesvolle carrière omspant meer dan vier decennia. Ooit verkende hij met het Yellow Magic Orchestra de grenzen van de technopop. Met zijn klassieke composities trad hij later in de voetsporen van Debussy en Ravel. Als acteur was hij te zien in dezelfde films als waarvoor hij de gelauwerde en Oscar-winnende (The Last Emperor) muziek schreef. Zijn ontwikkeling als componist liep parallel met zijn levensreizen. Na de kernramp in Fukushima in 2011 werd Sakamoto een iconische figuur in de Japanse sociale beweging tegen kernenergie. Als Sakamoto na met keelkanker te zijn gediagnosticeerd terugkeert naar de muziek, leidt zijn intens beleven van de crises in het leven in 2017 tot een nieuw meesterwerk: async.
Ryuichi Sakamoto – "Life, Life" (from "async") featuring David Sylvian
And this I dreamt, and this I dream
And this I dreamt, and this I dream,
And some time this I will dream again,
And all will be repeated, all be re-embodied,
You will dream everything I have seen in dream.
To one side from ourselves, to one side from the world
Wave follows wave to break on the shore,
On each wave is a star, a person, a bird,
Dreams, reality, death – on wave after wave.
No need for a date: I was, I am, and I will be,
Life is a wonder of wonders, and to wonder
I dedicate myself, on my knees, like an orphan,
Alone – among mirrors – fenced in by reflections:
Cities and seas, iridescent, intensified.
A mother in tears takes a child on her lap.
Arseny Tarkovsky* (Met de stem van David Sylvian)
RYUICHI SAKAMOTO: CODA van de filmmaker en producer (Lost in Translation) Stephen Nomura Schible is een intiem portret van zowel de kunstenaar als de mens.
Close Up: Ryuichi Sakamoto – CODA
Televisie
6 september
23.00 uur – NPO 2
Lees ook: De muzikale nieuwsbrieven van Ryuichi Sakamoto (1990)
*Arseny Tarkovsky: Russisch dichter en vader van filmregisseur Andrej Tarkovsky